Are you a Workaholic? Do you love your work more than anything? Is there a feeling of missing out on something when you are not working? Welcome to the club, my friend. Don't worry. You are not alone in this. Countless people like you and me would spend their time working than partying. We know how it feels to be a workaholic, and we have compiled a list of 5 teas that will make your busy day perfect. Ready to make a difference in your everyday? Here it goes:
First Tea for a Workaholic: English Breakfast Tea
Burning midnight oil and caffeine-fuelled mornings are the characteristics of a Workaholic person. If you love your work, then day and night are merely positions of the sun. You try to make each minute worth it. So, you want that extra boost of energy in your mornings. Coffee is affecting your health negatively, and we don't want that. We offer you a healthy alternative to coffee. English Breakfast Tea is an energizing Black Tea Blend. Yes, it will give you energy but will also help strengthen your heart, reduces cholesterol levels, and even combats kidney stones. It is the perfect fusion of Assam Black Tea and Darjeeling Black Tea that gives this beverage a sweet and nutty flavor. Make English Breakfast Tea a part of your schedule and have a perfect start to your day.
Second Tea for a Workaholic: Kashmiri Royal Chai
If you love to be on top of your game, then your tea should only help you in doing that. We bring to you a concoction that is going to complement your aims and energy needs. Green Tea Leaves are blended with rose petals, almond bay leaves, Cinnamon, etc., for that royal treatment that your mind and body need. Kashmiri Royal Chai is like an energy drink without all the preservatives and extra caffeine. Not just energy, Kashmiri Chai fights cold n flu, aids in digestion, builds immunity, and relieves you of migraine pain. It is your perfect mid-day drink to help you keep on powering through. It will not let you feel tired or lethargic when work comes calling.
Third Tea for a Workaholic: Oolong Tea
Hey, as busy you are, even you need some relaxing time. If you do not take care of yourself, then even your work will suffer. So take a few moments off and refresh your body and mind. We think you could seriously do with a nice warm cup of Darjeeling Oolong Tea. A unique variety of Oolong tea, Darjeeling Green Tea uses special green tea to give you the penultimate refreshment. Oolong tea has a diverse flavor profile, and you can brew it whichever way you like it. The flavor can range from anywhere from nutty to a little toasty, and an aroma like that of warm toasted bread. Oolong Tea also will help you in losing weight, reduce the possibilities of cardiac problems, and even increases your mental awareness so that you can get back to work, all guns blazing.
Fourth Tea: Assam CTC Masala Chai
When everyone is shutting down their laptops and packing their stuff to head back home, you are just getting started. You are looking forward to squeezing in some extra work into this day. But before you immerse yourself in work, how about a cutting chai? Yes, the good old masala chai. The timeless blend of cardamom, Cinnamon, ginger, cloves along with the delectable Assam CTC, will give your senses a jolt of refreshment. Because nothing more soothes our Indian soul than a strong masala chai. The instantly recognizable sweet and nutty flavor of Assam Masala Chai, along with some cookies, will get our head back into its place. All this while strengthening your heart, helping you in weight loss, regulating blood pressure, and building your immunity. Do you know how it tastes better? If you brew it yourself and just how you want it.
Fifth Tea: Chamomile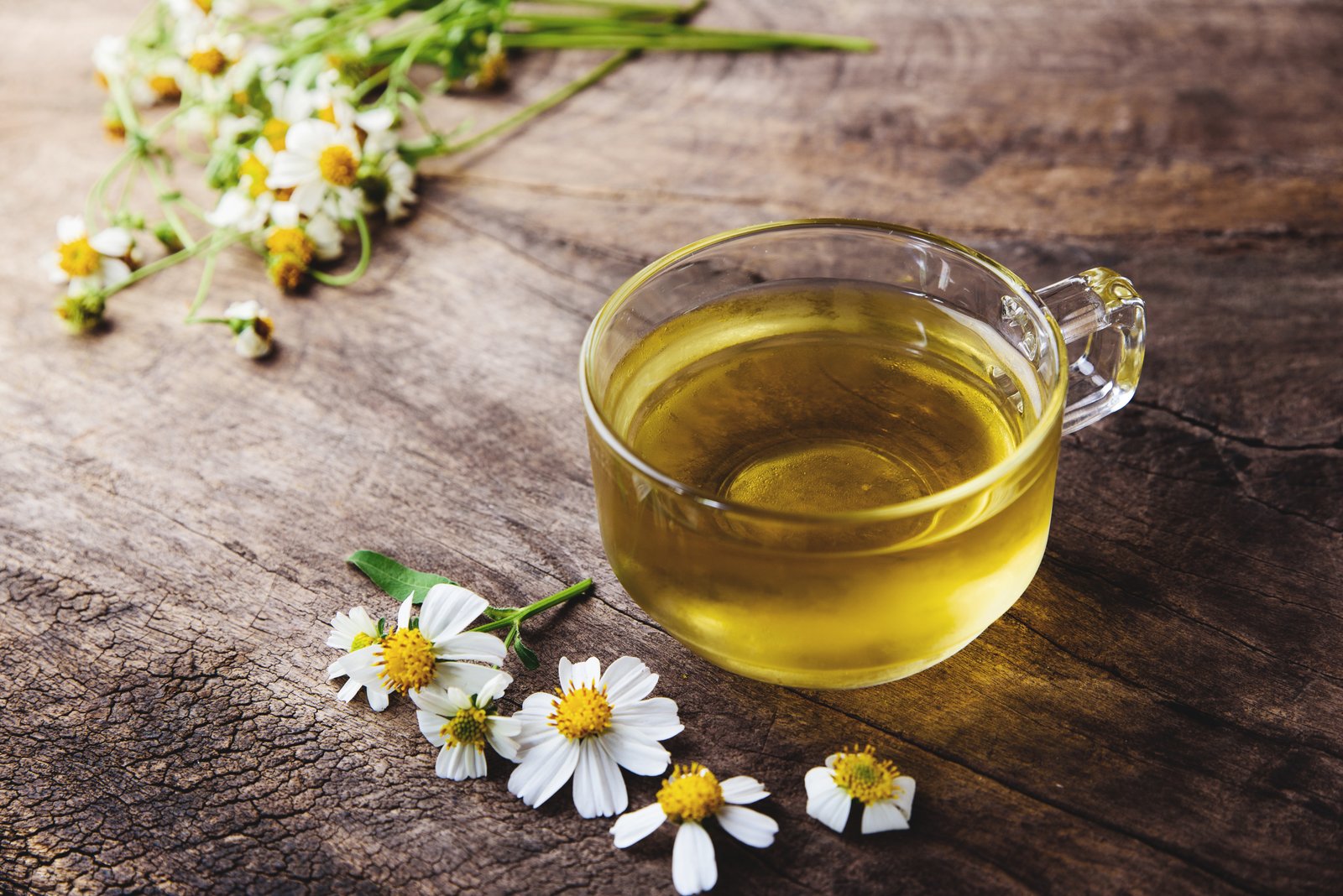 We know how much you love your work and how much you revere working. But your health is just as important as your health. Health is wealth, after all. So after a hectic and productive day at work, you need to relax your mind and body. Without proper rest, you won't be able to give your 100% to your work, and neither of us would want that to happen. So, after having a healthy dinner, brew yourself a warm cup of Chamomile Tea. It is like liquid relaxation in a cup. This flowery blend will first loosen you with its aroma and then alleviate with the first sip. Apart from relaxing, Chamomile will help you relieve stress and anxiety while inducing a sweet sleep. Have a great night and be fresh for the next day. You deserve this.
Your work can not wait, and neither can your health. So, you go ahead, work to achieve your life goals, and we will continue working to help you be healthy. After all, a friend in need is a friend indeed. But, you would not want to miss out on the awesome things we are doing for you. Hit that subscribes button below to stay up-to-date with all the stories, facts, gossip, etc. You can also follow us here or find us on Instagram, Facebook, LinkedIn, and Twitter.